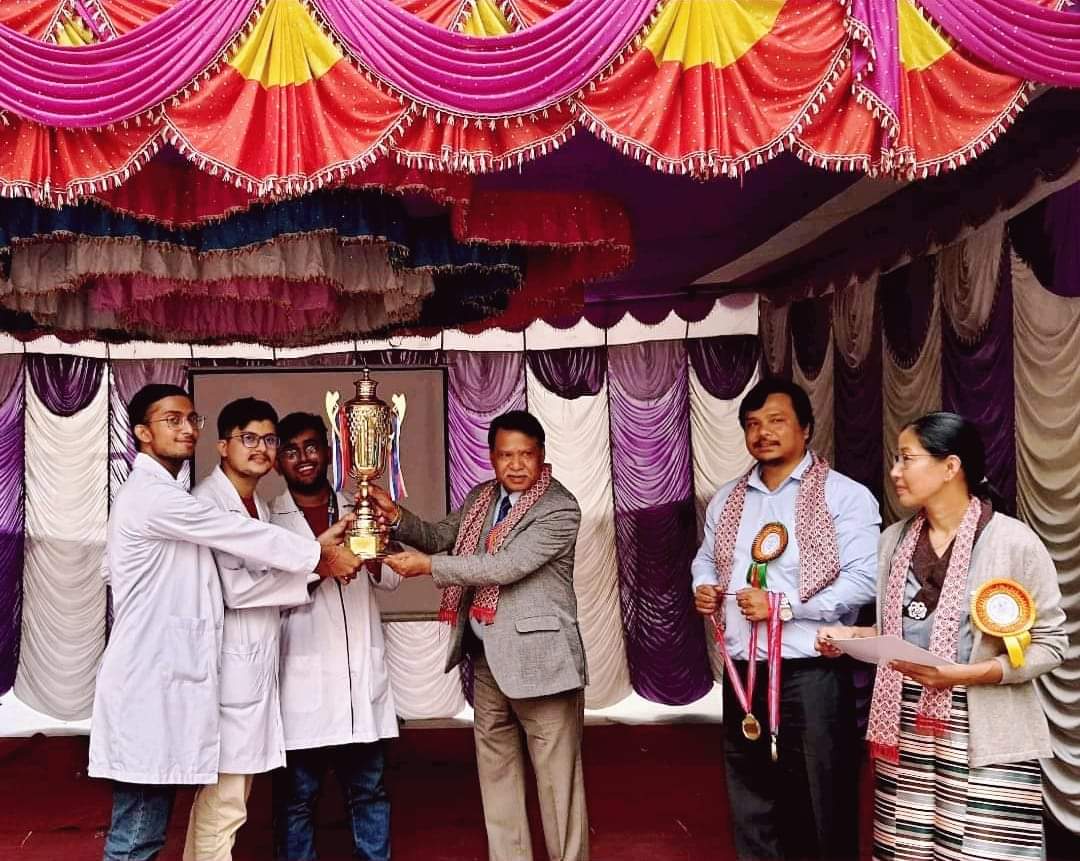 1st national Inter Medical College Forensic Medicine Quiz Contest-Mele-Quiz
Picture: Winning team Nobel Medical College being felicitated by Prof. Pramod Kumar Shrestha
Medico-Legal Society of Nepal organized the 1st national Inter medical college forensic medicine quiz contest-MeleQuiz in collaboration with the department of Forensic medicine and H-AIMS (Health awareness Initiative by medical students) in the basic science building of Maharajgunj Medical campus, IOM on 25th Bhadra 2079.
The event started with an opening ceremony chaired by Dr. Eugen Dolma Walung, President – MeLeSoN, Prof. Dr. Pramod Kumar Shrestha, Prof. Dr. Harihar Wasti, Prof Dr. Raj Kumar Karki and Dr. Gopal Kumar Chaudhary.
The participants included medical students from 11 different medical colleges in Nepal with a total of 18 teams. The participating medical colleges included:
B P Koirala Institute of Health Sciences, Dharan
Gandaki medical College, Pokhara
Janaki Medical College, Janakpur
Kathmandu Medical College, Sinamangal, Kathmandu
KIST medical College and Teaching Hospital, Kathmandu
Lumbini medical College and Teaching hospital, Palpa
Maharajgunj Medical Campus, Institute of Medicine, Kathmandu
Manipal College of medical Science, Pokhara
Nepalese Army Institute of Health Sciences, Kathmandu
Nobel medical College, Biratnagar
Patan Academy of Health Science, Lalitpur
It was an entertaining and informative competition for the participants along with the audience. The participants of each and every college showcased their brilliance by rapidly answering the questions. However, the winner of the first mele-quiz was awarded to Nobel Medical College, Biratnagar, with BPKIHS and Gandaki medical college winning the second and third place respectively.
A plate championship organized for the fourth place was won by Lumbini Medical College. The first quiz was indeed a great contribution to the advocacy of Forensic medicine among young undergraduates. It was an overall entertaining program with the idea to disseminate and enhance knowledge while keeping the competitive spirit alive.