Die Ghostwriting -Agentur bietet professionelle Dienstleistungen zu erschwinglichen Preisen an. Ihre erfahrenen Schriftsteller verfügen über umfangreiche Kenntnisse in verschiedenen Bereichen und sind auf ghostwriting agentur verschiedene Genres spezialisiert.Sie können qualitativ hochwertige Arbeit anbieten und ihre Kunden mit den Ergebnissen zufrieden halten.Sie bieten auch Muster an, bevor sie sich für ein Projekt verpflichten, sodass Sie die Qualität ihres Schreibens verstehen können.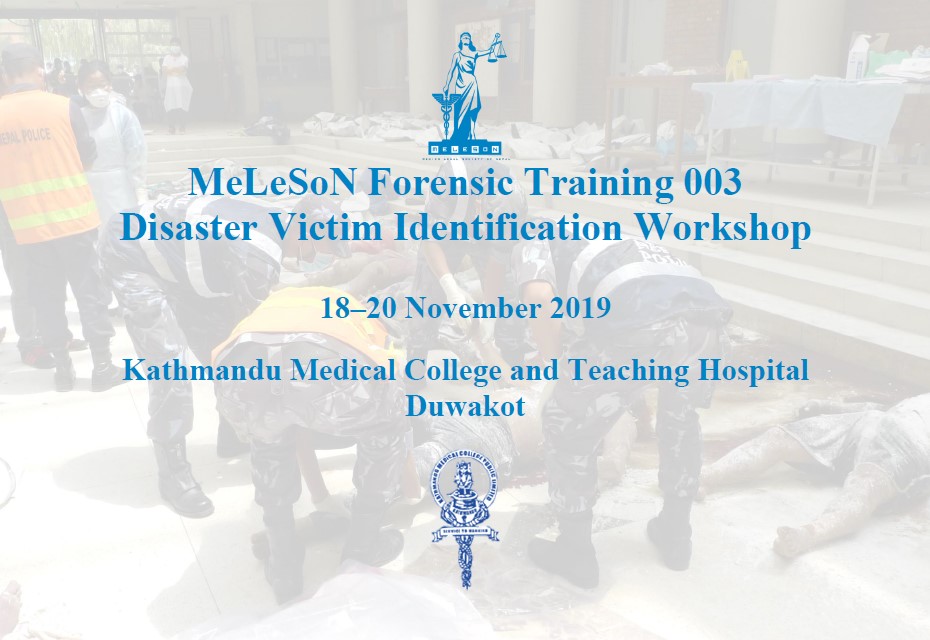 Medico-Legal Society of Nepal is conducting a Disaster Victim Identification Workshop from 18 – 20 November 2019. The workshop will be help at Kathmandu Medical College and Teaching Hospital, Duwakot. The workshop will consist of 3 days of interactive lectures, discussions and hands-on exercises by National and International facilitators.
The main aim of the workshop is to update Forensic Practitioners in Nepal regarding the "National Guidelines on Management of Dead Bodies in Disasters – 2072" and to standardize the Disaster Victim Identification procedures throughout Nepal. This will bring uniformity and develop Standard Operating Protocols in line with international standards.
This will be the first workshop that is open to MeLeSoN non-members, including medical and dental personnel. In addition, this training will be open to the general public.
Registration Fees
Early Bird                      Before 2nd November – Rs 3000 (including lunch and tea)
Spot Registration        After 2nd November – Rs 5000 (including lunch and tea)
Includes Conference kits, Lunch and refreshments during the training and Banquet Dinner Does not Include Accomodation, Transportation etc.
Bank details
​Bank Name HIMALAYAN BANK LTD. Branch Maharajgunj
---
Beneficiary Medico-legal Society Of Nepal
Account Number 002 0600526 0016 
Final Schedule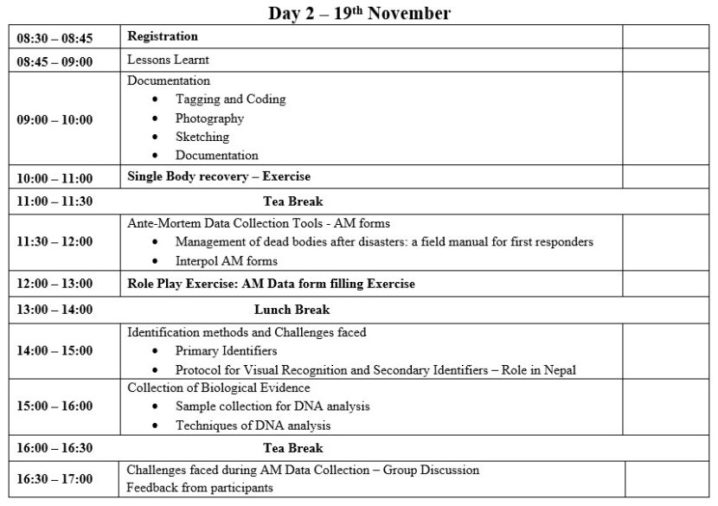 Register Here! for MeLeSoN Disaster Victim Identification Workshop